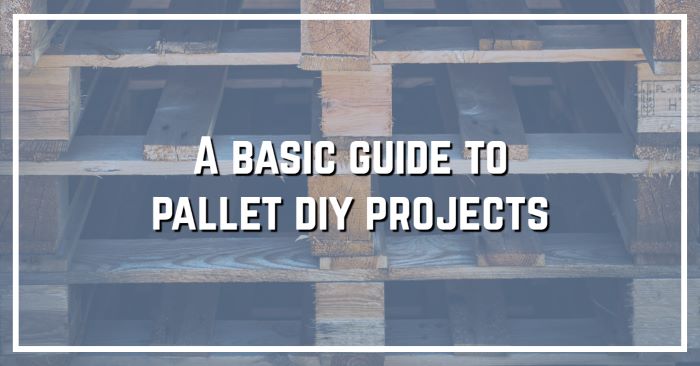 Pallet DIY projects are popular among homeowners of all crafting skill levels for their versatility and affordability. Pallet wood has myriad uses, whether you're making furniture or decorative accents. To help you learn more about pallet boards and how you might be able to utilize them in your own projects, here are some basics:
Is pallet wood safe for indoor use?
Wood pallets are used to ship and package goods all over the world. Once they're no longer needed, the wood can be for many new DIY purposes. However, pallets can be treated with chemicals unsafe for indoor use. For example, the stamp "MB" on a pallet indicates it was treated with methyl bromide, a pesticide toxic to humans and pets.
Instead, opt for pallets with the stamps "HT" (heat-treated), "DB" (debarked) or "KN" (kiln-dried). These pallets, once thoroughly cleaned and sanded, are perfectly safe for indoor projects.
Where can I get free pallets?
Big box stores and other companies are constantly receiving huge shipments of products, which means huge amounts of leftover pallets. However, it's not always as simple as going to the store and asking for their shipping extras. Many companies utilize specific recycling and waste management services to transport leftover pallets to the landfill or other locations.
Small businesses, by contrast, may not have the budget for large-scale hauling services and simply throw their unused pallets into dumpsters. To avoid any trouble, it's best to ask permission before taking pallets, regardless of where you find them.
What kind of furniture can I make?
There are dozens of DIY pallet projects to choose from. Some of the most popular furniture options include:
Pallet bench.
Pallet coffee table.
Pallet bed.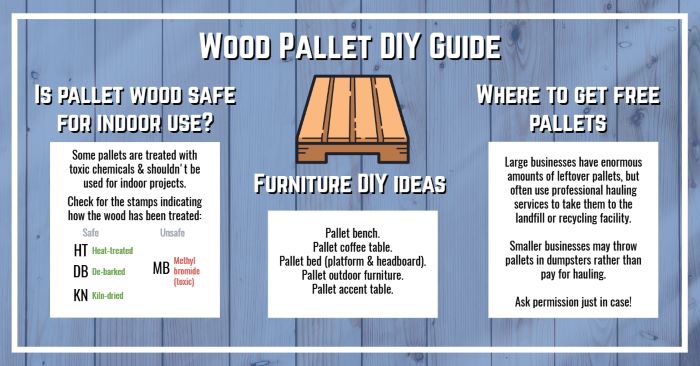 Keep these tips in mind if you're interested in starting a pallet project of your own.