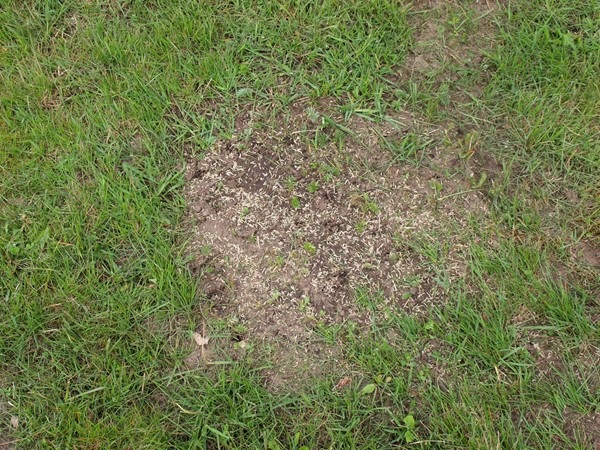 Grass, just like other plants, needs adequate care to maintain its appearance and growth. Despite being resilient, grass can die due to many factors, including age. One of the DIY ways to combat this problem is overseeding. This process is useful because it slowly replaces old grass seeds with new and vibrant ones. It is essential to know when and why you should overseed. 
What is Overseeding 
Overseeding is the procedure you can employ to improve existing turf without removing the plant or the soil. This method works well for the treatment of bare spot, and you can use it to enhance the color and density of the turf. 
 Before embarking on this process, you should inspect and fix other issues affecting your lawn. Otherwise, all your effort might be fruitless as the grass can deteriorate due to any of these conditions:
- Inadequate sunlight
- Infestation by pest or weeds
- Lack of maintenance
- Poor drainage or compact soil
- Lack of fertilizer
- Insufficient water
The Advantages of Overseeding 
The primary benefit of this process is that it introduces new varieties of grass to your lawn. It offers high-quality turf. The old gardens usually contain grass that was available at the time of seeding. Such grasses require more maintenance, and are susceptible to insects and disease, unlike the newer greens that develop as a result of overseeding. When you introduce new seed, you are not likely to notice patches when the old seed dies. The resulting grass will compete favorably with the weeds. 
 The reason why fall is the right time for overseeding 
The first step you need to take before overseeding is to determine whether it is appropriate for your lawn. Once you have confirmed that the method will be of great benefit to your field, you should go ahead with the overseeding at the right time. The best time for this process is the fall because the weather favors germination. 
The short day and the cold night enhance the moisture retention of the seeds for optimal growth. Aeration is necessary after overseeding because it allows the seed to have direct contact with the soil. Also, make sure that the seed you are using is resistant to drought and can thrive in your climate. To ensure that the grain goes down the soil, water the field and apply a lawn fertilizer after sprinkling the seed. Apart from helping the seed to wash down the earth, it also helps to break up aeration and plugs. 
 Consider overseeding today as part of your autumn lawn maintenance, and see new sprouts develop within a few weeks. This quick turnaround time makes overseeding an ideal preparation step when staging your home for an open house.